Disturbance in Motel Parking Lot Leads to Charges
(Nov 27, 2017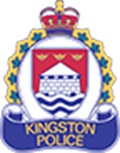 - Kingston, ON) A 50-year-old local man has been arrested after police were called to a west end motel for a fight this past weekend.
On Friday November 24 at approximately 12:00 p.m. officers attended a west end motel for a fight in the parking lot. The scuffle was over upon their arrival, but police learned it had involved the motel manager and a tenant over non-payment of rent. The tenant was offering a snow blower in lieu of cash payment, but the manager wasn't interested.
Another manager who works at a nearby store arrived on the parking lot and identified the snow blower as being recently stolen from his store.
Additional stolen items were found in the tenant's room and returned to a nearby job site.
The accused was arrested and transported to police headquarters where he was held to attend a bail hearing the following day.
The accused was charged with possession of stolen property and possession of a prohibited weapon.