Cyclist facing multiple charges after running red light
(Dec 11 2017 - Kingston, ON) A 26-year-old man of no fixed address is facing criminal charges after lying to a Kingston Police officer when he was stopped for running a red light.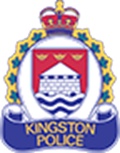 Kingston Police say that on December 8, 2017 at approximately 8:30 p.m. the male was riding a bicycle eastbound on Princess Street when a patrol officer observed him ride through a red light at Clergy Street. The officer stopped the man for running the red light and he verbally identified himself. As the officer investigated he discovered the male had provided a false name and subsequently placed him under arrest.
During a search, the male was found to be carrying a large kitchen knife concealed within some clothing in his backpack, as well as a small amount of suspected marijuana. The man's true identity was subsequently determined and he was found to be on conditions not to possess any weapons.
The accused was transported to police headquarters where he was held to attend a bail hearing the following day.
He has been charged with obstructing police, breach of recognizance and possession of a controlled substance.