Bad driving while eating pizza ends in charges
(Dec 2, 2017 - Kingston, ON) A 40-year-old Belleville man and a 32-year-old Picton man were caught with drugs after bad driving resulted in a traffic stop.
On December 2, 2017 at approximately 7:30 p.m., Kingston Police say a patrol officer observed a vehicle traveling southbound on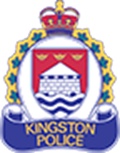 Division Street at a very slow speed. The vehicle went from hugging the curb to swerving erratically and crossing the centre line.
The officer stopped the vehicle to conduct a sobriety check and discovered the driver was eating pizza. Officers searched the vehicle after observing open alcohol and located two bags containing approximately $1300 worth of suspected crystal methamphetamine.
The 40-year-old driver and 32-year-old passenger were arrested. The driver was found to have an additional small quantity of suspected crystal methamphetamine on his person, while the passenger was found to be concealing a knife.
Both occupants were transported to police headquarters, where they were held to attend a bail hearing.
Both suspects were charged with possession of a controlled substance for the purpose of trafficking. The driver was additionally charged with breach of recognizance, and the passenger was additionally charged with carrying a concealed weapon.