Two arrested for drug trafficking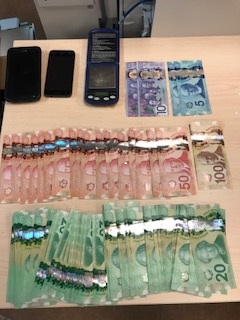 (Dec 15th, 2017 - Kingston, ON) A 29-year-old woman and 19-year-old woman, both from Ottawa, have been arrested and charged with trafficking multiple drugs, including extremely dangerous powdered fentanyl.
On December 14, 2017 at approximately 3:45 p.m. members of the Kingston Police Drug Enforcement Unit executed a Controlled Drugs and Substances Act search warrant at local hotel room. Once inside the room officers located what is believed to be powdered fentanyl, plus a large quantity of suspected heroin, cocaine and crystal methamphetamine.
Within ten minutes of the executing the warrant the two accused were located at the Ontario Court of Justice at 279 Wellington Street. The two accused were arrested and searched. The 19-year-old accused was found to be in possession of a small baggy of suspected cocaine. The 29-year-old accused was found to be in possession of a large quantity of Canadian currency and a small baggy of suspected heroin.
Both were transported to police headquarters where they were held to attend a bail hearing.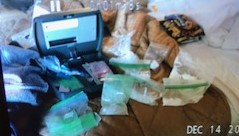 The two accused have been charged jointly with possession for the purpose of trafficking, two counts of possession of a controlled substance, and possession of property obtained by crime.
In total, police seized just over $4300 in Canadian currency and just over $41,000 in illicit drugs.
Due to the extreme dangers of handling the suspected powder fentanyl, the drugs were processed using a PowderSafe ventilation device by officers wearing protective gear.
Synthetic fentanyl is often used for lacing other drugs but may even be sold in very small quantities (point 1 level of a gram) for direct use. Fentanyl is a very powerful and dangerous opioid. Fentanyl amounts as small as the size of 1 to 2 grains of salt can cause overdose and even death. To learn more about Fentanyl please see Kingston, Frontenac and Lennox & Addington Public Health https://www.kflaph.ca/en/healthy-living/fentanyl.aspx