Woman arrested after refusing to leave hotel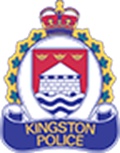 ( Dec 12th, 2017 - Kingston, ON ) A 48-year-old woman of no fixed address was arrested after she refused to leave a hotel and created a mess in the lobby.
On December 12, 2017 at approximately 2:15 a.m. Kingston Police responded to the Four Points by Sheraton hotel on King St East, where the female was loitering in the lobby and refusing to leave. She had been arguing with management over whether or not she had rented a room. When management asked her to leave, she refused and sat in the lobby for approximately 3 hours, preventing the manager from continuing about his normal duties. Police were eventually called and on arrival the female was still present and had created a biological mess in the lobby.
The female was arrested and transported to police headquarters where she was held to attend a bail hearing the following day. She has been charged with mischief and loiter and obstruct.