Citizens Stop Impaired Driver from Fleeing After Collision
(Collision at University near Brock St - via First Response Media)
November 29, 2017 - Kingston, ON) A 27-year-old Toronto woman was arrested for impaired driving with the help of citizens who prevented her from fleeing the scene of a collision on the night of November 29th.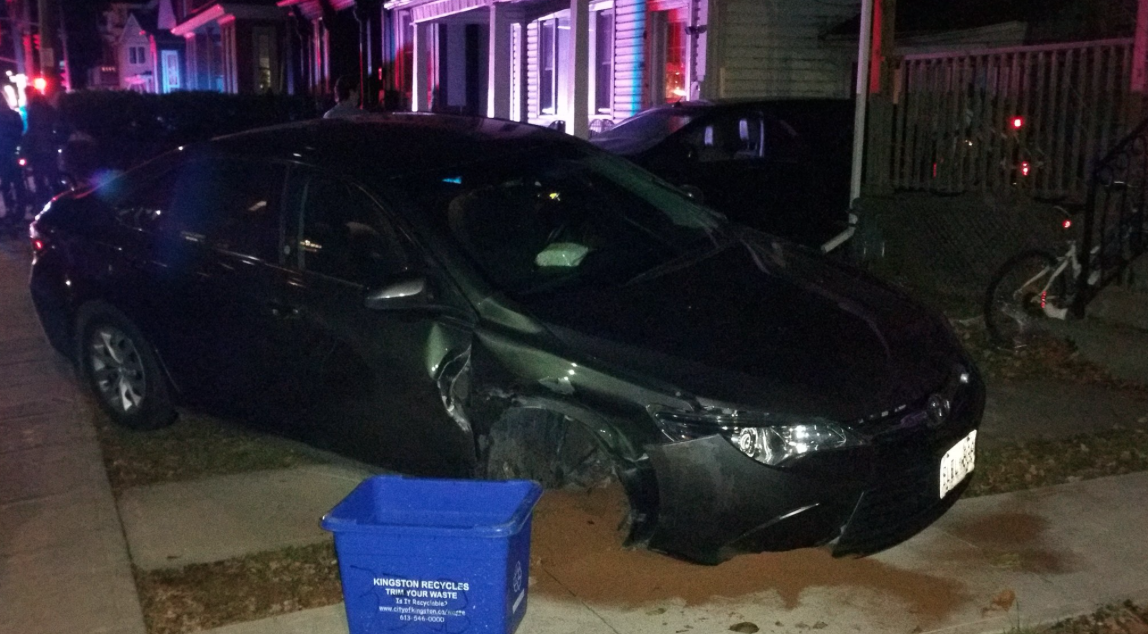 Kingston Police say that at approximately 6:30 p.m. the accused was driving northbound on University Avenue at a high rate of speed when she struck a parked vehicle near Brock Street. She attempted to continue driving northbound but swerved into oncoming traffic before coming to a stop on the front yard of a residence on the west side of University Avenue. She then attempted to flee on foot, but was held by witnesses until police arrived.
Kingston Police say the accused was belligerent with officers and uncooperative through the booking process at police headquarters and she refused to provide breath samples. She was charged with impaired driving and failing to provide a breath sample.
The driver was later released with a future court date. Her driver's licence is automatically suspended for 90 days and would face a one year suspension if convicted.