Driver arrested for impaired driving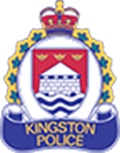 (Dec 12th, 2017 - Kingston, ON) A 39-year-old local man involved in a rear end collision in the early Tuesday morning hours has arrested for impaired driving.
On December 12, 2017 at approximately 2:00 a.m. Kingston Police responded to a collision at Princess Street and Victoria Avenue. The driver, in a disheveled state and with a strong odour of alcohol, immediately approached police to blame the other driver for stopping too quickly. The other driver reported that he had stopped for the red light when the accused rear ended him.
The male was arrested for impaired driving and transported to police headquarters where he provided two breath samples and was found to have a little under 2 times the legal limit of alcohol in his system.
The man was charged with impaired driving and operating a vehicle with over 80 mg of alcohol. He was later released with a future court date. His driver's licence is automatically suspended for 90 days and he will face a one year suspension if convicted. The vehicle was seized and impounded for seven days, with the accused
being responsible for all fees and fines.