Kingston Police asking for witnesses of serious crash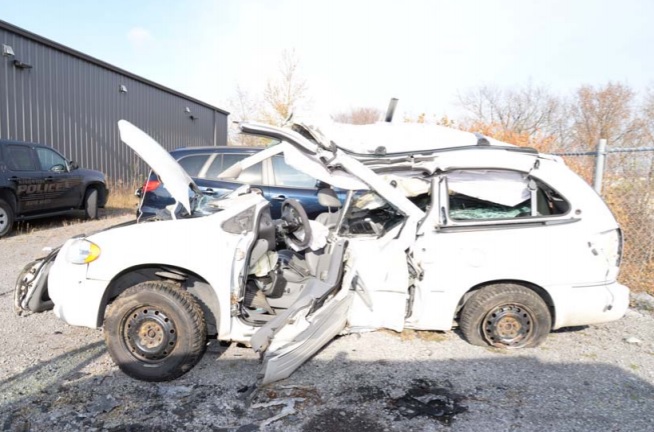 ( Jan 9, 2018 - Kingston, ON ) A 38-year-old local man has been charged with dangerous driving after a serious collision on King Street West.
On November 10, 2017 at approximately 1:30 a.m. police responded to a single motor vehicle collision on King Street West. The vehicle involved had extensive damage and was partially wrapped around a hydro pole in the area of Trailhead Place and the Country Club. Another pole east of the collision was found sheared in half.
The male driver was pinned inside and Kingston Fire and Regional Ambulance attended to extricate the male driver from the vehicle. Once removed from the vehicle the male was transported to hospital with critical injuries.
The driver was charged with dangerous operation of a motor vehicle. The investigation is still on-going at this time and police are asking anyone with information of the collision or the area before the collision, to please contact Constable Mike Rice at 613-549-4660 ext. 6262 or via email at mrice@kingstonpolice.ca.
You can also provide tips anonymously via:
By calling the Kingston Police general number 613-549-4660 ext. 0 and asking to be anonymous
By calling Crime Stoppers at 1-800-222-8477 (TIPS)