Widespread power outage in Kingston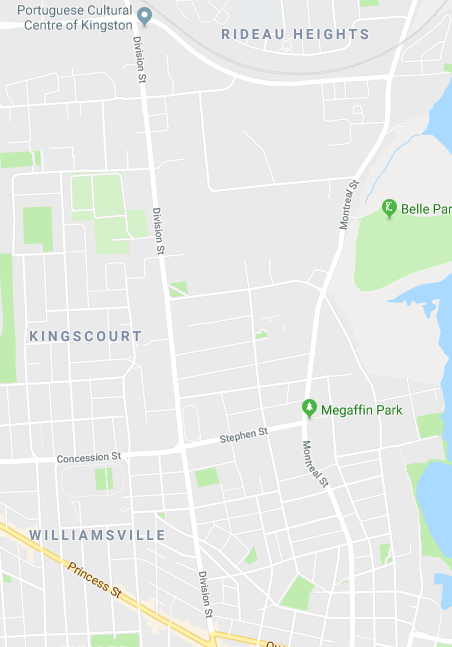 (Jan 11, 2018 - Kingston, ON) Much of Kingston's central and north areas were affected by a widespread power outage which began at around 4 a.m. on Thursday morning.
Reports indicated affected areas encompassed Princess, Concession, Division, Alfred, Lansdowne, John Counter Blvd, Elliott, Kingscourt, River Park, Montreal, and Cassidy St. In addition to homes, several traffic lights are affected as well. The map (left) indicates estimated extent of outage based on citizen reports.
About 5000 households were initially affected. Utilities Kingston has determined that the issue was at a local substation. By 9:30 a.m., power had been restored to all but 500 households by redistributing power from other sources. Power to the remaining households was restored by 11a.m.
Some schools in the area were also affected. Molly Brant Elementary School was without power for part of the morning, as was Katarokwi Learning Centre, but Limestone District School Board indicated that classes at both schools would continue as normal and provisions were made to ensure safety and comfort of staff and students. Molly Brant Elementary School's power was restored at around 9:30 a.m. and Katarokwi Learning Centre had power restored shortly thereafter. While it was within the affected area, Regiopolis Notre Dame Highschool did not lose power and was operating normally.