Transport Driver Blew an Alert
(Dec 3 2017 - Napanee, ON) - In the early morning hours of December 2, 2017 officers with the Napanee detachment of the Ontario Provincial Police responded to a collision on Highway 401 westbound just east of Napanee.
The collision, which occurred at around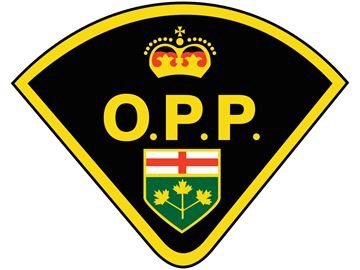 5:30 a.m., involved a tractor trailer that hit the centre median and was leaking fluid onto the highway.
The driver of the tractor trailer was assessed on scene by paramedics. The tractor trailer caused damage to the median of the highway, causing Highway 401 westbound to be closed for a total of nine hours. The Greater Napanee Fire Department and the Ministry of the Environment attended the scene.
The liquid leaking from the tank of the truck was identified as non-toxic. The Ministry of Transportation and a heavy tow with a crane were involved in removing the tractor trailer from the median.
The 35 year old male driver from Quebec was given a breath demand and blew an "Alert" on a roadside screening device.
Maxime Lapointe has been charged with Careless Driving and had his driver's licence suspended roadside.
The investigation is ongoing at this time. The Napanee OPP would like to hear from anyone who witnessed the collision; 613-354-3369 or 1-800-310-1122. Should you wish to remain anonymous, you may call Crime Stoppers at 1-800-222-8477 (TIPS) or report online at tipsubmit.ca where you may be eligible to receive a cash reward of up to $2,000.