Man caught on video vandalizing ex-employer's car
(Dec 14,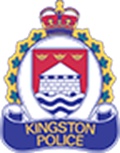 2017 - Kingston, ON) A 32-year-old local man was caught keying a vehicle thanks to video surveillance.
On the morning of December 9, 2017 the victim discovered his vehicle had been keyed on all sides. He suspected it happened while he parked his vehicle in a rear alleyway at his workplace in the Bayridge Centre Plaza at the corner of Bayridge Dr and Taylor-Kidd Blvd. Surveillance video from a nearby store captured the suspect the night before causing the damage. He was known to the victim as an employee he had fired for allegedly stealing. On December 13, 2017 the suspect turned himself in a police headquarters. He was held to attend a bail hearing the following day, and was charged with mischief and breach of probation.