Man caught testing car handles
(Dec 2, 2017 - Kingston, ON) One man has been arrested and charged with multiple offences after he was allegedly caught pulling on car door handles and attempting to steal from parked cars in Kingston's downtown Saturday morning.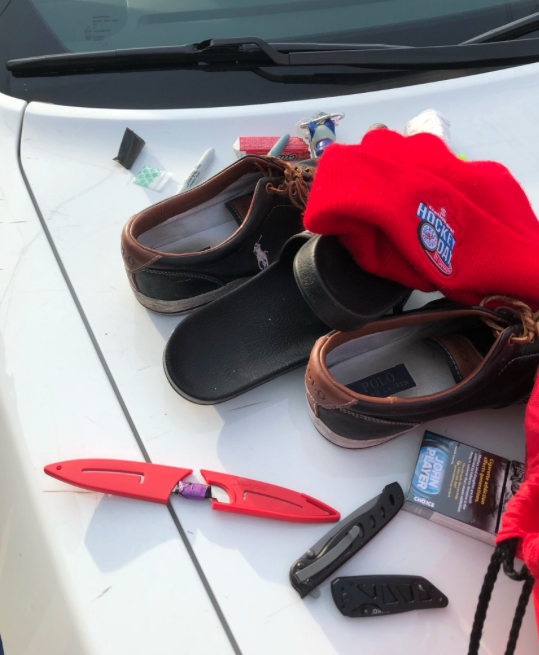 Kingston Police were dispatched to the area of Sydenham and Bay St after a witness called in the suspicious behaviour of a male and female at around 9:30 a.m. Officers on scene were able to locate the male and discovered that he was also allegedly in possession of cocaine, crystal meth and four knives, one of which was a prohibited flick knife. The male was on probation and not permitted to possess weapons.
Kingston Police and residents are on high alert after a recent surge in thefts from vehicles in the Kingston area. While most such thefts have occurred in the Waterloo Village area, reports of vehicle break-ins have occurred all over the city.
Police wish to remind citizens to not leave valuables in your vehicle or at the very least make sure they are out of sight and, most importantly, to lock your vehicle.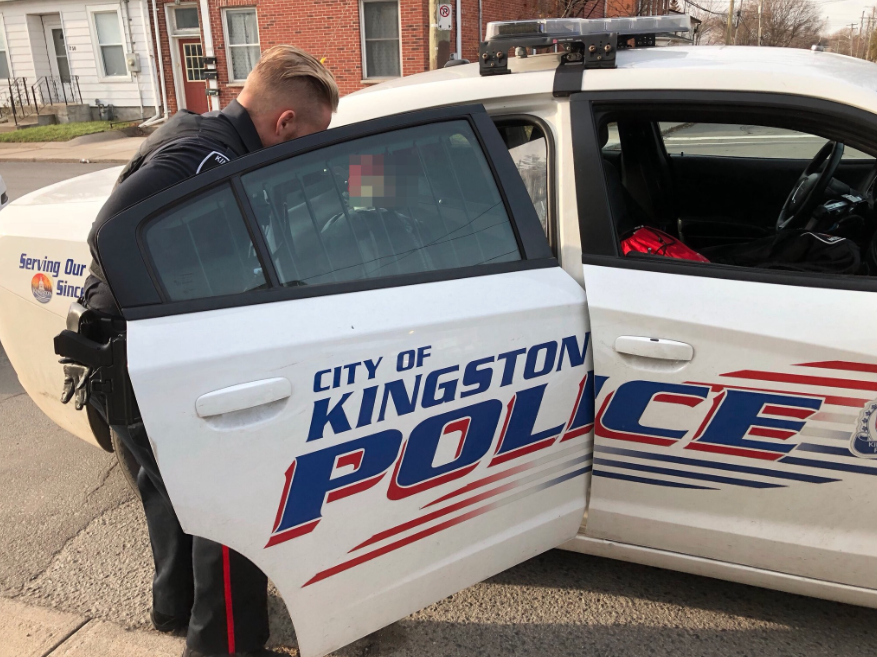 While this alleged break-in occurred in broad daylight, the common denominator with most recent thefts is that vehicles are left unlocked and usually occur overnight. Thieves very rarely smash a window or break a door to gain access, instead taking advantage of the easy opportunity to enter unlocked cars and search for valuables.
These type of thefts are most likely to increase through the holiday season as thieves are aware citizens will have gifts in their vehicles.
(Photos via Kingston Police/@kp_patrol)