Kingston man arrested for child pornography
(Dec 8, 2017 - Kingston, ON) A 29-year-old local man is facing multiple charges in relation to child pornography.
On September 4, 2017 digital images listed in the Interpol Baseline Hash database, a compilation of digital signatures of child pornography, were shared through a messaging account. The National Child Exploitation Coordination Centre generated a report and forwarded the information to the Kingston Police Sexual Assault and Child Exploitation Unit for investigation.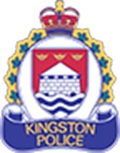 The investigation identified a mid-town Kingston address and on December 7, 2017, detectives along with the Emergency Response Unit executed a search warrant at a mid-town address. Police seized several digital devices and a forensic examination of a phone owned by the accused revealed images that matched the Criminal Code definition of child pornography.
The male was arrested and transported to police headquarters where he was held to attend a bail hearing the following day.
The male, whose identity has not been revealed by Kingston Police, was charged with unlawfully making child pornography available, unlawfully possessing child pornography, and unlawfully accessing child pornography.