Copper thief caught in the act
(Dec 11,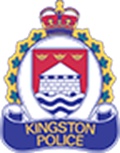 2017 - Kingston, ON) A 31-year-old local man stealing copper wire was caught hiding in a metal bin.
On December 9, 2017 at approximately 4:00 a.m. police were called to a facility on Lappans Lane for a theft in progress. The male could be seen on video surveillance stealing copper wire from inside the compound. Prior to police arrival the male hid, but was found inside a metal bin by officers.
The man was arrested and during a search of his backpack, officers found wire cutters and other tools commonly used for breaking and entering.
He was transported to police headquarters where he was held to attend a bail hearing the following day.
He has been charged with theft and possession of break-in tools.