Moore appeal denied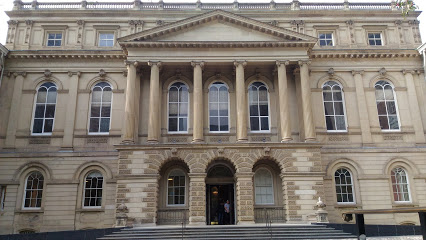 (Dec 10, 2017 - Kingston, ON) One of Kingston's most notorious killers, Philip Melville Moore, will remain behind bars for the foreseeable future, having been denied his appeal of a second degree murder conviction and life sentence this past week.
In an Ontario Court Of Appeal decision made on December 6th, 2017, the judges roundly rejected all of Moore's arguments, and upheld the jury's original decision and Ontario Court Justice Gary Tranmer's imposed sentence.
Moore has spent most of his life since the age of 15 in prison, including convictions for attempted murder, assault causing bodily harm, and manslaughter. He was 35 years old in 2013 when he was convicted of second degree murder in the death of James "Jay" Clifford Richards, and sentenced to life imprisonment with no eligibility of parole for 22 years.
Moore and his accomplice, Nathan Thomas, killed Richards, an acquaintance and local drug dealer during a home invasion robbery on the afternoon of October 25th, 2010. Armed with knives and wearing dark clothing, the men entered Richard's unlocked Briceland St apartment and confronted Richards and his wife, Melissa Guyea, in their bedroom. They demanded drugs and money, and Richards was stabbed in the neck during a struggle, severing an artery and causing him to quickly bleed to death. Moore and Thomas fled the apartment with $150 in cash. Immediately afterward, they took refuge in the house of a nearby friend, Alison Badour.
Subsequent police investigation revealed several telephone calls linking Moore and Thomas to the murder, as did multiple pieces of blood, DNA evidence and witness testimony.
Thomas pleaded guilty to manslaughter before trial and was sentenced to 10 years in prison.
All of Moore's arguments in the appeal, including ineffective counsel, improper re-examination by the crown, improper instruction to the jury by the trial judge, and an overly harsh sentence, were rejected. The decision cited, among many weaknesses in Moore's appeal, a lack of genuine expression of remorse on Moore's part. This was reflected, the decision said, in Moore's statement made prior to being sentenced. In a presentation characterized by the original trial judge as "angry, defiant, belligerent and aggressive", Moore attacked his victim's character and ended his remarks in the original trial by saying: "Some are going around saying that I should rot in hell, and maybe that is so, but when I get there, I'll have my dick out, pissin'. That's all I've got to say."