Wheel comes off transport, strikes another
(Dec 7, 2017, Leeds, ON)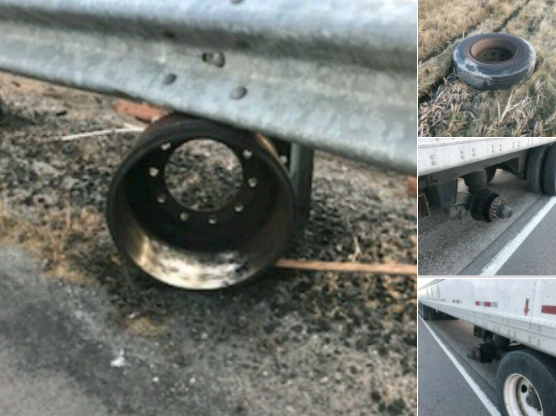 Officers of the Leeds and the Thousand Islands Detachment of the Ontario Provincial Police responded to a collision that resulted in charges yesterday morning.
On December 7, 2017 at about 6:55 A.M. O.P.P officers were advised of a collision on Highway 401 eastbound, near Lansdowne in Leeds and the Thousand Islands Township. Reports were that a tractor trailer was struck by a flying wheel off of another tractor trailer. Extensive damage was caused to the truck's front bumper and wheel. Fortunately, there were no injuries.
The transport in question that had been travelling westbound on Highway 401 was located already pulled over near the Lansdowne exit on Highway 401. Two wheels were missing and other mechanical concerns were noted.
A Ministry of Transportation (MTO) officer attended and completed an inspection of the truck and trailer. After doing so, the Quebec issued licence plates were removed and the trailer was towed.
The investigation continues with members of the MTO.