SIU investigating shooting at Morrisburg OPP detachment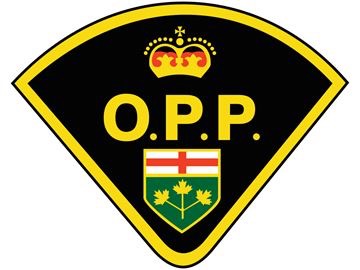 (December 23, 2017 - Morrisburg, ON) The Special Investigations Unit (SIU) is investigating what it is calling a "police-involved shooting" at an OPP detachment in Morrisburg, Ontario, about 150kms east of Kingston.
Preliminary information disclosed by the SIU indicates that at around noon on Saturday, a male, now identified as 43-year-old Babak Saidi of Iroquois, Ontario, entered the OPP detachment at 6 Fifth St West. The SIU states that an interaction of an undisclosed nature took place between Saidi and officers in the detachment, and one of the officers discharged a firearm.
Witnesses described hearing multiple gunshots in the station's parking lot shortly after 11 a.m. on Saturday morning, and an OPP officer subsequently performing CPR on Saidi in the lot at the back of the building.
In a release, the OPP indicated that Saidi sustained fatal injuries as a result of the altercation and was pronounced dead at the scene. The release also confirmed that an officer was being treated for undetermined injuries.
CBC News reports that Saidi's sister, Elly Saidi, stated in an interview that her brother had schizophrenia and was required to check into the police detachment on a weekly basis as a result of a 2014 conviction for assault and battery. Previous check-ins had gone without incident, she said.
The SIU, an at-arm's-length agency tasked with investigating incidents of serious injury or death involving police, has four investigators and three forensic investigators assigned to the incident. They are urging anyone with information about this incident to contact them at 1-800-787-8529.
More to come...