Kingston Police traffic officer charges 11 wrong way drivers in an hour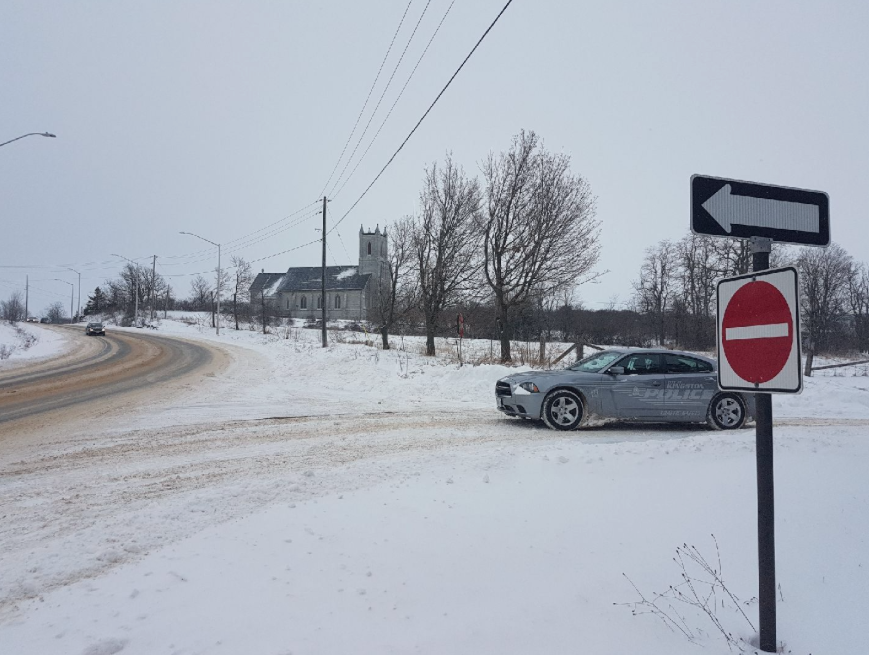 ( Jan 16, 2018 - Kingston, ON ) On the morning of Tuesday, January 16 a Kingston Police Traffic Officer was monitoring the busy commuter traffic in the area of Highway 15 and Highway 2.
Within the time span of just over one hour, the officer stopped 11 vehicles travelling the wrong way on Main Street in Barriefield. The impatient drivers had been heading south on Highway 15 when they turned the wrong way onto Main Street in order to avoid waiting for traffic at Highway 15 and Highway 2.
The drivers were charged with drive wrong way – one way traffic, under the Highway Traffic Act. The offence comes with 3 demerit points and a fine of $110.
Kingston Police wish to remind motorists to be patient, drive safely, and obey traffic signs and signals.