Suspended driver flees scene of collision
(Dec 3 2017 - Kingston, ON)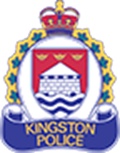 A 25-year-old local man is facing multiple charges after driving suspended and fleeing the scene of a collision.
On December 3 at approximately 7:15 p.m. a Kingston resident says he was driving eastbound on Bath Road with his family and had stopped for a red light at Centennial Drive. When the light turned green he proceeded forward and was struck violently from behind by the accused, who then fled the scene of the collision.
Witnesses were able to provide a vehicle description and licence plate. Kingston Police officers located the accused at his address and arrested him. A licence check revealed the accused was prohibited from driving, with three separate suspensions on file. He was issued a summons to court and charged under the Highway Traffic Act with drive while suspended, careless driving and failing to remain.