FEDERAL INMATE WANTED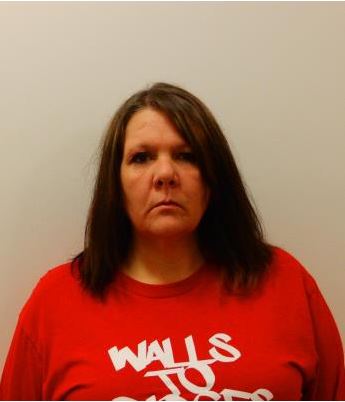 (Dec 13th, 2017 - Kingston, ON) - The Repeat Offender Parole Enforcement (R.O.P.E.) Squad is requesting the public's assistance in locating a federal offender wanted on a Canada-wide warrant as a result of her breach of parole.
Heather Bell is described as a Caucasian female, 49 years of age, 5'11" (182cm), 251 lbs (114kg) with brown hair and hazel eyes. She has a tattoo on her neck with the word ROD. She also has a rose tattooed on her right shin, and a butterfly on her left shin.
She is serving a 2-year and 7-month sentence for Possession of a narcotic for the purpose of trafficking, and Failure to comply with a probation order.
She is known to frequent the cities of Peterborough, Minden, Bancroft and Oshawa.
Anyone having contact with this offender or information in regards to their whereabouts is asked to contact the Provincial R.O.P.E. Squad at 416-808-5900 or toll free at 1-866-870-7673 (ROPE) or Crimestoppers at 1-800-222-8477 (TIPS) or call 9-1-1.