Three youths steal dog, then abandon it

(Dec 6, 2017-Kingston, ON) Two 13-year- olds and one 17-year- old youth, all from Kingston, have been arrested and charged after stealing a dog and then abandoning it to the elements.
On Decem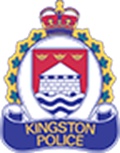 ber 5, 2017 at approximately 7:45 p.m. police responded to an address in the downtown area of Princess Street for a report of a stolen dog. An investigation revealed three females had stopped to play with the dog that was outside the residence. After joking about stealing the dog, the girls did just that.
The three youths fled with the dog eastbound on Princess Street where they boarded a city bus, but after hearing a description of the stolen dog over the radio the youths exited the bus somewhere along King Street where they abandoned the dog, leaving it tied up and exposed to the cold wind and rain.
Through the investigation officers were able to determine the girls took another bus to a west end residence. All three youths were located and arrested. One of 13-year-olds was released on conditions with a future court date. The other two accused were held to attend a bail hearing the following day. The three accused were jointly charged with theft and willfully cause unnecessary suffering to an animal.
The dog has not yet been found and was left tied up somewhere along King Street or Ontario Street between downtown and City Park. He is described as a bull mastiff/boxer mix, reddish-brown in colour with black tips and black around his eyes, 90 lbs and about 1 year old. He answers to the name "Pharaoh" and was last seen wearing a red leopard print collar with a choke
chain and a red leash.
Anyone with information is asked to please contact Kingston Police at 613-549-4660.