Fire in Napanee under investigation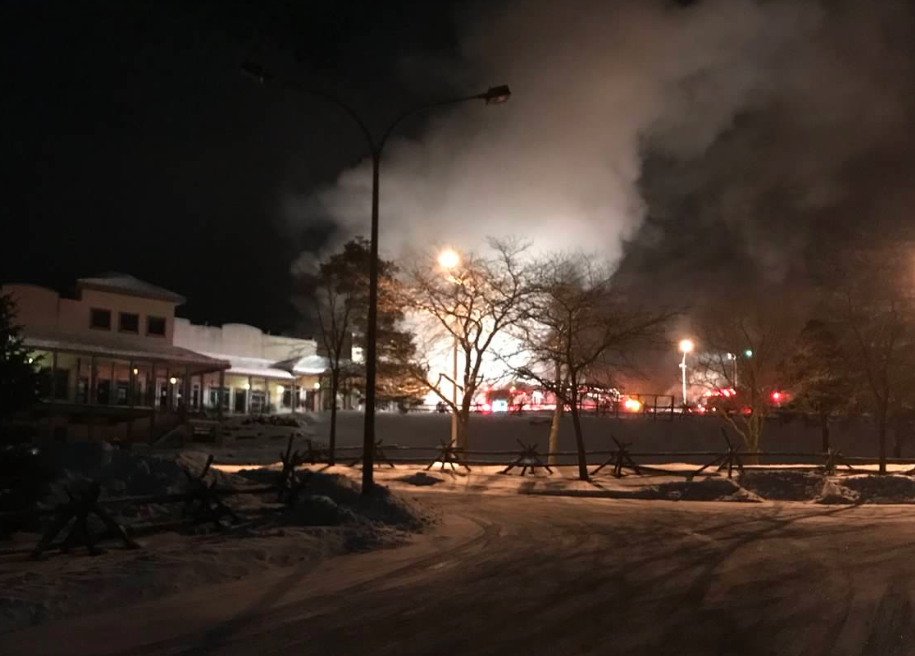 (Jan 2, 2018 - Napanee, ON) - An early morning fire on Palace Rd in Napanee has now been extinguished by firefighters and the scene has been turned over to investigators.
Firefighters from Greater Napanee Emergency Services responded to a call initially indicating heavy smoke visible from the commercial plaza at 824 Palace Rd in Napanee, commonly known as the Palace Village, shortly after 5:00a.m. on Tuesday, the 2nd of January. They found heavy black smoke and flames visible immediately on arrival. Roblin, Dorland, Newburgh and Stone Mills fire departments assisted with the effort and the fire was deemed to be under control before 7a.m.
GNES confirmed that the fire was successfully confined to the south part of the complex, which contained the Gallery gift shop, and that this store suffered heavy damage. The plaza is also home to Lily's Bridal, Diamond Fitness, Wild Wing and corporate offices. Other than varying levels of smoke infiltration, none of the other stores in the plaza suffered any physicalfire damage. The fire is now under the investigation of the OPP and the Ontario Fire Marshall. Neither a cause nor cost of damage has been determined at this time.